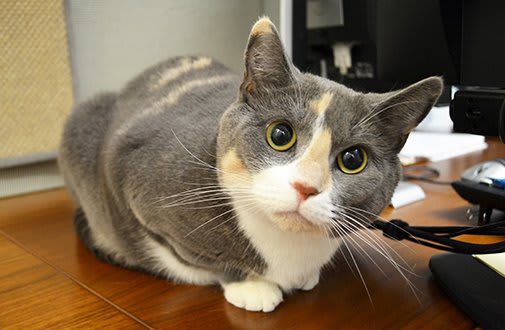 Amazing Facts of Cats you would Never Imagined
Today we have decided to talk something funny and quite intresting
Yes CATS!!… Ever Wondered How different cats are To Be Honest i don't think cats are from our planet, i would call cats as Alien creature for No doubt.
The Domestic Cat is a small, usually furry, and carnivorous mammal.( i really don't know why they call it as Mammal) Cats are often valued by humans for companionship and their ability to hunt
So Why are cats more interesting
1.Murphy's law application for antigravitatory cats
Murphy's Law / Finagle's corollary:
'If something can go wrong, it will'
therefore
'If you throw a slice of buttered toast into the air it will always fall with the buttered side down.'
Cat's conservation law:
'A Cat will always land on its foots
2.Nine Lives


As the saying goes cat has nine lifes,The cat, with its speed and uncanny agility, would seem to defy death at every turn. The animal's greatest accomplishment would seem to be its ability to regularly survive falls from any height A falling cat has several mechanisms for survival. Perhaps most importantly, its sense of balance acts as a sort of internal gyroscope called "aerial righting reflex." After dropping a few feet, it is all but guaranteed to land on all fours. The cat's loose, muscular legs act as springs upon landing, distributing the sudden impact. This is more than mere conjecture; there are dozens of reports of cats falling from enormous heights and walking away with little more than bruises. In 2011, an elderly cat named "Gloucester" fell 20 stories from an Upper West Side, Manhattan apartment with minor injuries.
3.Cats sleep 2/3 of their life
On average a cat sleeps for about 16 hours a day. If your cat is 9 years old, she has spent 6 years of her life sleeping. Felines often find a particular place they enjoy and make it their favorite napping spot.
4.Cats can jump high
As a matter of fact, cats can jump up to 5 times their own height in just one leap. What does this mean for a cat owner? Make sure you keep all the fragile items out of reach and if possible use china cabinets to keep your fragile collection from becoming your cat's toy.
5.Cats can turn into liquids and again turn into solids
We're taught in science class that matter can come in three distinct states: gases, liquids and solids, but what the heck does science know? Because cats seem to be able to take on the properties of both a solid and a liquid.
All the proof you'll ever need of that is presented below where cats show that, along with being Rulers of the Internet Realm, they are also masters of shape-shifting. Able to turn their bodies into a fluid when needed for reasons we don't yet fully understand (but probably because they're either feeling unsociable, they hate us, they're aliens, or they feel protected in there).
Whether it be a wine glass, a fruit bowl, or a cardboard box, it seems no space is too ridiculous for them to cram their form into in an attempt to shelter from the perils of the world (i.e. us humans) or just de-stress a little.
Which isn't a bad way to operate if you think about it. BRB, just gonna go cram myself into a confined space for 20 minutes.
6.Cats are HydroPhobic
7.Cats can jump upto 15 meters high from staying still
8.Physics really don't Apply for Cats(Flipping Cat)
Cats also suffer from a disease called "high-rise syndrome," which basically means they and like to climb as high as they possibly can, but later then fall from there due to  distraction or they fell asleep. And what's even crazier is they have less chance of getting hurt if they fall from a greater height.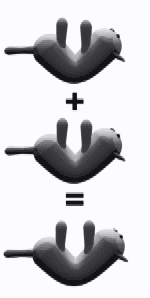 9.Cats Float on zero Gravity
10.Cats are more smarter than Humans