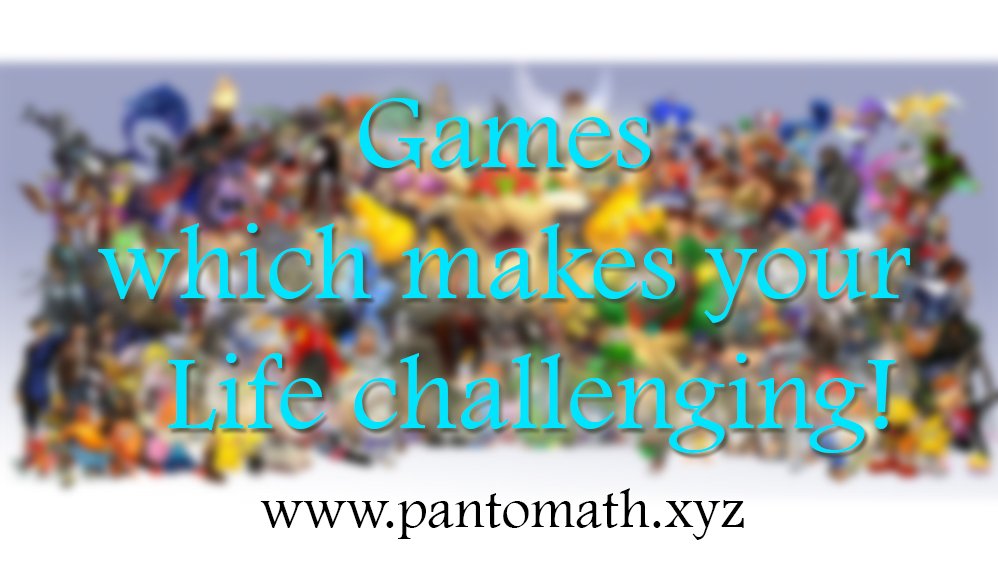 Candy Crush!

Candy Crush!

Candy Crush!
Sick of listening to this game and the most irritating part is the Game requests :3 . Now its time to think out of the box… Here are some awesome games which you would have probably missed out.
1. Dot Wave(.Wave)
This is a simple game… Where you should concentrate more to play more. A simple arrow forwarding from left to right direction.. With many obstacles in its path..
Once you start playing you will learn how to concentrate more…. and focus on a object for more time.. 🙂
Click here to download.
2. ZigZage
Stay on the wall and do as many zigzags as you can!
Just tap the screen to change the direction of the ball. Try not to fall off the edges!
How far can you go?
This game is one of the challenging game you have ever played. You would get addicted to this game just to overwrite a high score. This game also helps in improving the concentration and determination.
Click here to download
3. Stick Hero
Stretch the stick in order to reach and walk on the platforms. Watch out! If the stick is not long enough, you will fall down!
How far can you go?
This game helps to aim correctly and concentrate more.
Click here to download
4. Dual
DUAL is a local multiplayer game where two players use their mobile devices to shoot from one screen to the other. It's easy to pick up and play any of the competitive or cooperative modes:DUEL, DEFLECT, and DEFEND.
Click here to download
5. The Room
Probably the best puzzle game ever..
The Room, a physical puzzler, wrapped in a mystery game, inside a beautifully tactile 3D world.
Praise for The Room:
• Eurogamer "…resist hurrying and savour every sliding panel and twist of a dial. The Room is the cave of mysteries from everyone's childhood; a perfect encapsulation of the fear and pleasure of discovery."
• Gametrailers "The touchscreen controls really shine. A must play" Penny Arcade "This isn't a title that is hindered by touch controls as much as its set free by them"
• Arcade Sushi "I couldn't stop playing this fascinating brain teaser…beautifully crafted"
• Indie Game Magazine "Fireproof Games has hit a home run"
• Pocket Gamer "More suspense than a thousand bullet-riddled shooters"
• Game Informer "Excellently produced, clever puzzles and spine-tingling music"
• Jaysisgames "The immersion overrides any sense of your surroundings beyond the box" "The Room is eye candy for the mind."
• IGN "The most realistically rendered objects in a mobile title to date."
Click here to buy
Have any Questions regarding this? Let us know in the comment section below..