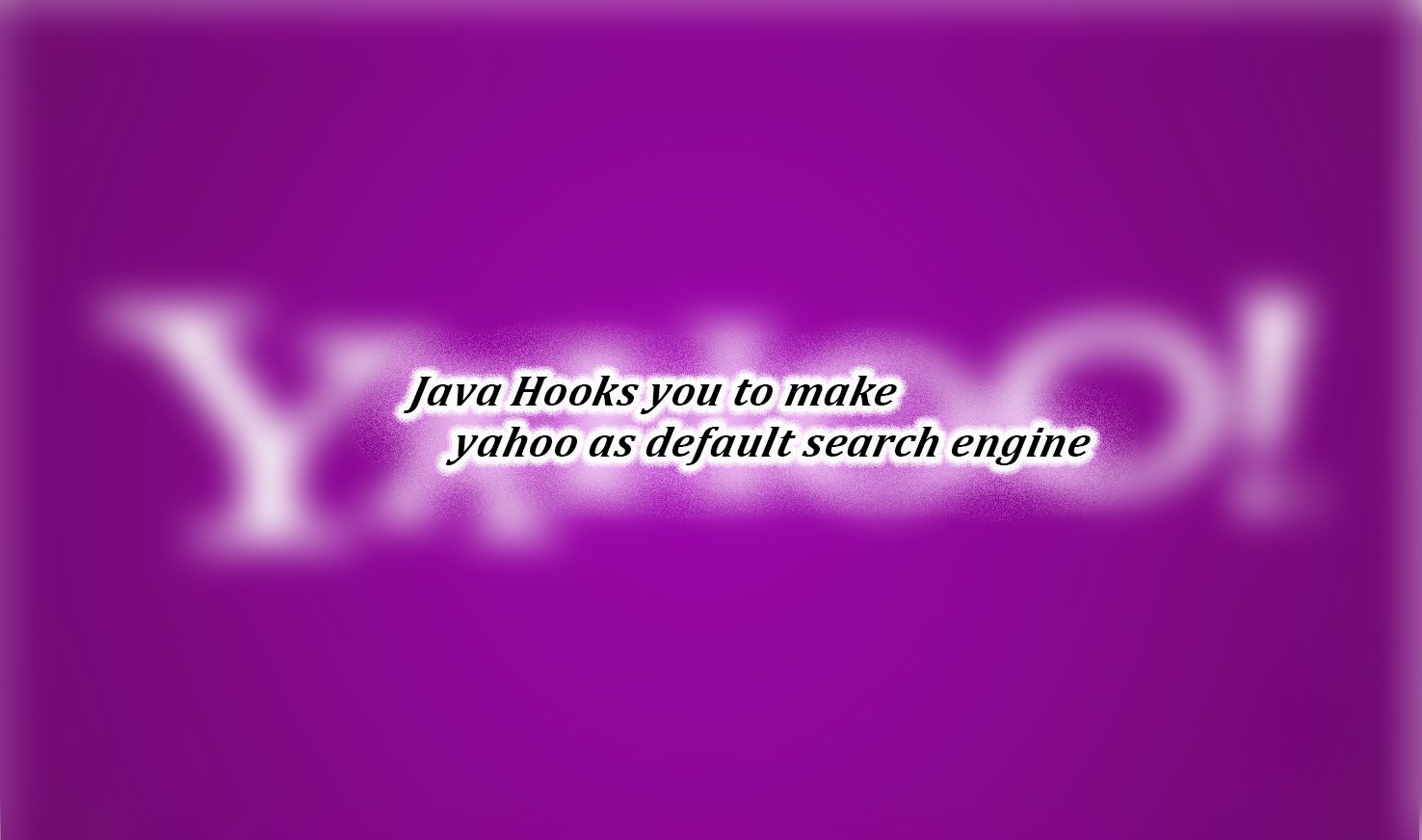 Recently google chrome decided to dump NPAPI plugin.All may be wondering its because of the java security issues. But the truth is "Java on  the their next update make yahoo as their default search engine"
Yahoo wants to be your default search engine instead of Google, Bing, or any of the other options, and it has a new plan to lure you in.
If you don't wish to have yahoo as your default search engine uncheck it and click on next and go on with your installation of java.At Yahoo's annual shareholder meeting on Wednesday, CEO Marissa Mayer announced a new partnership with Oracle designed to get people to try Yahoo search. As reported by The Wall Street Journal, those who install or update Oracle's ubiquitous Java software will be prompted to make Yahoo their default search engine and home page.
After downloading or updating the software, you'll see a pop-up asking you to "set Yahoo as your homepage and default search engine on Chrome and Internet Explorer, plus get Yahoo as your new tab page on Chrome." This option is checked by default, so you'll actually have to click the checkbox if you don't want this to happen.
"Anyone rushing through a Java installation in an effort to get some piece of Web software working quickly could pass over this screen and accidentally reset their browser settings," the Journal pointed out.
As the report notes, Java is installed on some 89 percent of desktop computers in the U.S. and billions of mobile devices around the world, so this deal could be a huge win for Yahoo, which currently accounts for just 12.7 percent of the search market, according to recentcomScore figures. Google, meanwhile, dominates with 64.2 percent and Bing accounts for 20.2 percent.
The deal comes after Yahoo last year partnered with Mozilla to become the default search engine on Firefox. Yahoo has also reportedly held talks with Yahoo about becoming the default search engine on the iPhone's Safari browser.
This only applies to users of Google Chrome and Internet Explorer, however. If you are wondering why it's not true of Firefox, it's because Yahoo already has a separate agreement with Mozilla to make Yahoo its default search provider. The Yahoo/Mozilla partnership was signed back in November 2014 and will continue for at least a five year period.
[amazon template=iframe image2&asin=B00N4QFUAM][amazon template=iframe image2&asin=B00R7GIO9E][amazon template=iframe image2&asin=B00VEB055E][amazon template=iframe image2&asin=B00GC1J55C]