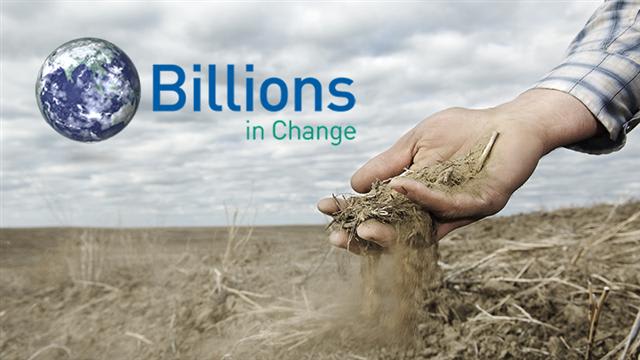 Billions in Change is trying to bring a change to the lives of everyone – rich and poor by implementing simple solutions to the most basic global problems of water, energy and health.
The basic needs include fresh water for drinking and agriculture; clean electricity to power homes, schools and businesses; and healthcare solutions that prevent disease. Billions in Change talks about solving these problems through the following 4 solutions:
With the Free Electric machine you can generate your own electricity without polluting the environment by pedaling for 1 hour which will yield you electricity for 24 hours.
Rain Maker turns seawater or polluted water into fresh water suitable for drinking and agriculture. One machine the size of a small car can make a thousand gallons of water per hour.
Renew is a blood flow enhancement machine that uses ECP (External Counterpulsation). ECP enhances blood flow by squeezing blood from the lower body into the core body while the heart is at rest. It's like an auxiliary heart pumping blood between heartbeats. This action increases circulation while reducing the heart's workload. The enhanced circulation widens blood vessels causing more blood to reach all areas of the body.
Not too far below the surface of the Earth, it's hot. That heat can create enough clean energy to power the world, and help keep things cool above. Using cables made from graphene, a form of pure carbon 100 times stronger that steel, that heat can be conducted to the surface of the Earth to run turbines and generate electricity – without burning anything.
This is just the start for Billions in Change and the solutions will need to be implemented to show their worthiness. Renew ECP is shipping in November 2015. Free Electric and Rain Maker will be available near the end of first quarter of 2016. You can join Billions in Change too not by giving any money as they do not take any donations. But you can help by sharing the idea of Billions in Change. Join Billions in Change.
Watch the Billions in Change film to see Manoj Bhargava talk about the idea behind it.