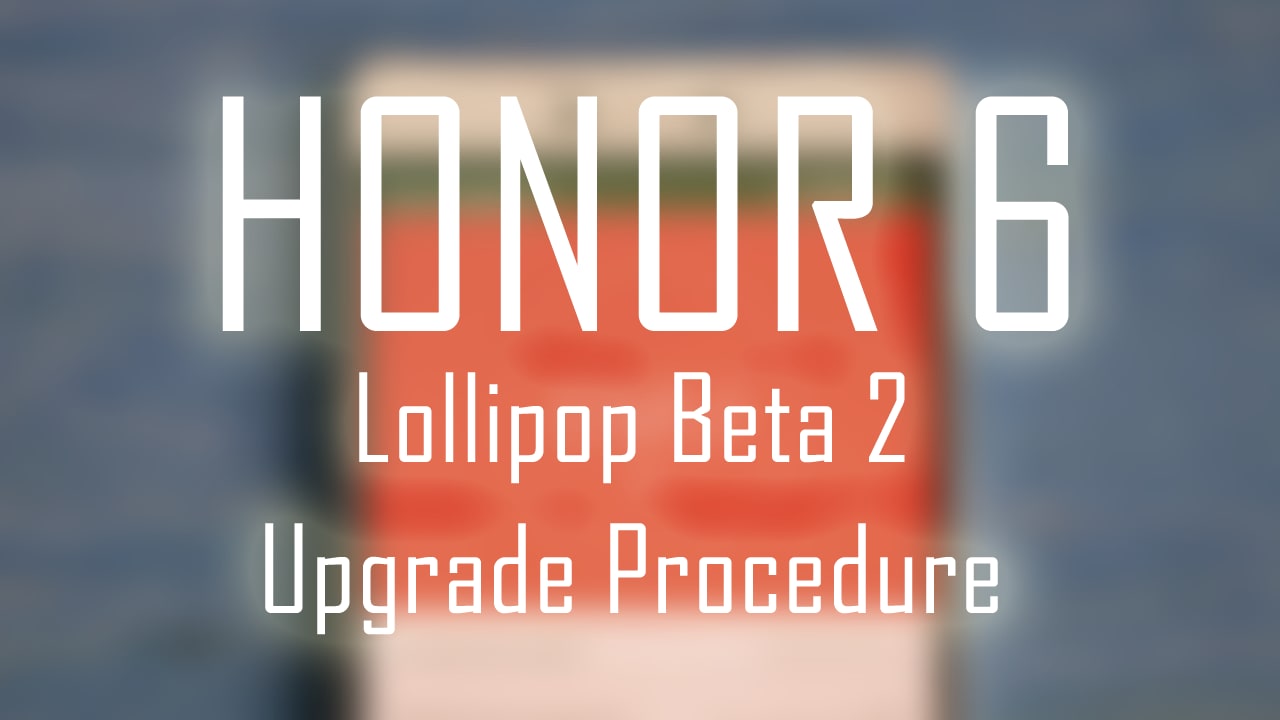 How to Update Indian Honor 6 to Lollipop 2nd beta (B507)
Huawei Honor India has released LOLLIPOP 2nd BETA (Emui 3.1) version. You can now install it on your Honor 6 L04. this is incremental beta update so you need to have B506(EMUI 3.1) as a base version on Honor 6 otherwise installation will fail.
Requirements:
Base version B506- Read Here for B506 installation instructions.
Note: Please backup your personal data before proceeding. You need to have stock recovery, ensure you are not rooted and not in custom recovery.
Lollipop 2nd Beta installation instructions:
Step 1:
Download zip and rename it to "update.zip" (DO NOT extract it until unless you found another zip file in it).
Step 2:
Copy the "update.zip" into "dload" folder in root of your INTERNAL MEMORY or SD. (File Path: Internal Memory (SD)\dload\update.zip)
//embedr.flickr.com/assets/client-code.jsStep 3: Local update (YOU WILL NOT LOSE YOUR DATA) Open "Settings">"Update" > "Menu" > "Local update".(Force update won't work for update.zip)    
//embedr.flickr.com/assets/client-code.js
//embedr.flickr.com/assets/client-code.js  Now you have sucessfully updated to B507
//embedr.flickr.com/assets/client-code.js