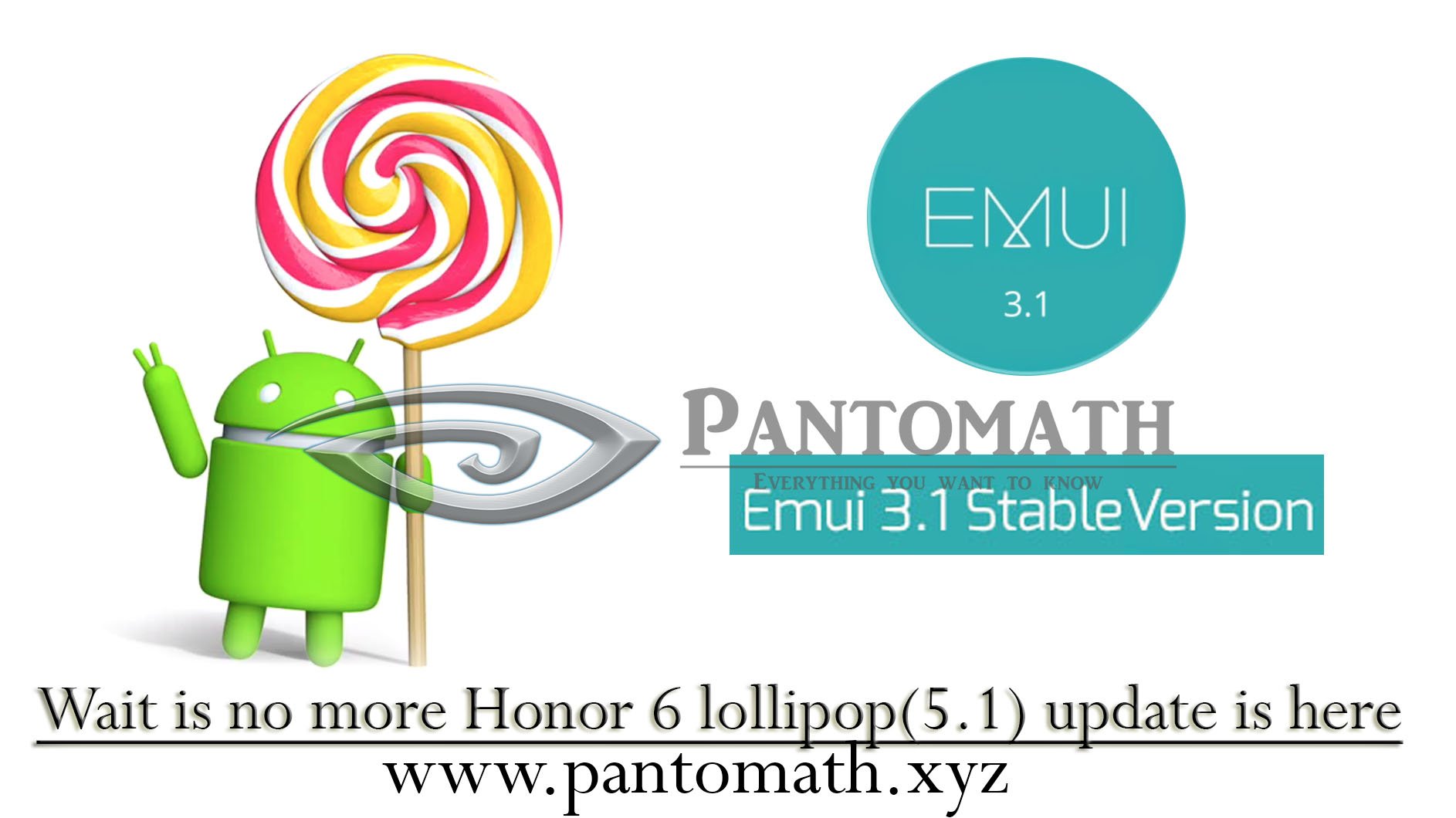 How to update INDIAN lollipop Stable B560(latest)
Huawei India recently has released LOLLIPOP STABLE (Emui 3.1) version B560. You can now install it on your Honor 6 L04. But you need to have any Indian lollipop EMUI 3.1 or EMUI 3.0 or EMUI 2.3 as base version on Honor 6 otherwise installation will fail.
Pre Requirements:
Users requested to install latest lollipop build B560.
Base version EMUI 2.3 (B106, B109, B115) or EMUI 3.0 (B374) or EMUI 3.1 Beta (B506, B507)
Lollipop latest stable build B560- [sociallocker] Download [/sociallocker]
Note: Please backup your personal data before proceeding. You need to have stock recovery, ensure you are not rooted and not in custom recovery.
Those who are in other EMUI 3.0 (B370, B380, B390, B393) versions also update the stable version but version number will be B507
If you want to update B374 from other EMUI 3.0 versions follow the B374 installation instructions from Here
LOLLIPOP STABLE updation procedure:
Force installation (3 Button) installation is recommended to get optimal performance.
Note: All internal data will be erased in force update method. pls backup.
STEP 1:
Step 2:
There are two ways to perform update. choose any one of the following method to update.
Local update ( your personal data will not get erased)
Force update or 3 button installation ( It will erase your personal data and make clean installation)
Local update:
Open updater app and select local update (or)
Go to settings>updates>system updates and select Local update.
Select install and wait patiently. do not press power button.
After successful installation device will reboot.
Follow the steps in the pictures given below.
Note: Factory reset is recommended to get optimal performance of EMUI 3.1
Force update: (3 button installation)

Note: your all internal memory will get wiped. so requested to take a backup.
After placing dload folder with UPDATE.APP into internal memory(SD) and power off the device
Press all the three buttons (Vol up+Vol down+power button) simultaneously.
After seen honor logo release the power button and after seen installation screen then release the volume buttons.
Wait for few minutes meanwhile don't press power button. After successful installation device will reboot.
Now you have successfully upgraded to Lollipop stable build. Your about phone screen should show this versionB510.
If you want to downgrade please refer Here
Disclaimer : We are in no way responsible for whatever you do to your phone. If you brick your phone in the process we'll try to help you to recover it but we can not guarantee anything. If you are unsure that you won't be able to follow the process as stated please don't attempt it. Take help of a friend.