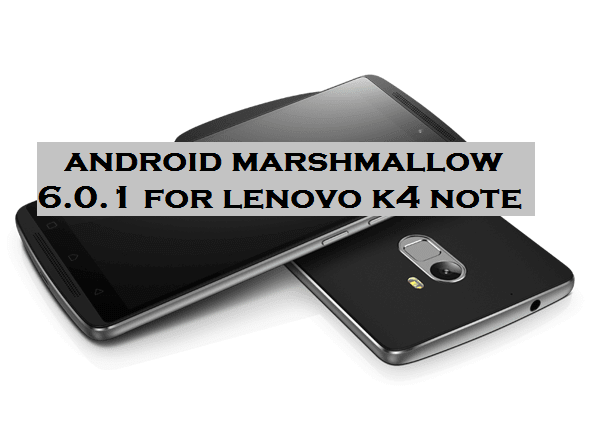 Lenovo K4 Note is one of the best multimedia phone available in its price segment. K4 Note was launched in India in the beginning of this year with one year old Android Lollipop.
K4 Note users in India have been waiting for Marshmallow update since the launch of their device.
Lenovo India started updating their phones to Android Marshmallow in India starting with K3 Note and A7000. Next in line happened to be Vibe P1 and S1 which recently received the much awaited Marshmallow update.
Lenovo India is soon going to update K4 Note to Marshmallow. Lenovo has released Marshmallow update for their users in Thailand. But as many of us can't wait to get our hands on the Marshmallow update you can update to Marshmallow through the update released in Thailand.
The update is super stable without any major bugs encountered by us. One of the major concerns is always battery life, it seems to be same as lollipop if not better. The phone feels snappier and also comes with a lot of under the hood changes. Don't forget to try Google Now on Tap.
If you are amongst the impatient users who can't wait to experience the latest Android offering follow the instructions given below:
1. Download the appropriate update file.
If you are on S206 download and install S207 and then install S208.
Google Drive – A7010a48_S152_160302_ROW_TO_A7010a48_S207_160420_ROW
If you are on S152 or S207 download and install S208.
Google Drive – A7010a48_S152_160302_ROW_TO_A7010a48_S208_160428_ROW
MEGA – A7010a48_S152_160302_ROW_TO_A7010a48_S208_160428_ROW
2. This update will not wipe user data but it is always advisable to take a backup of your data. So take a backup.
3. Rename the downloaded file to "update.zip"
4. Place the file in the root folder of your external storage that is your SD card.
5. We are done with the preparations. Now turn off your device.
6. Reboot into recovery by pressing and holding Power button + Volume up button + Volume down button simultaneously. In other words, once the phone is turned off press all the keys on your phone and hold them till your phone reboots into recovery.
7. Choose the second option to update your phone.
8. You'll have to confirm that you want to update your phone on the next screen.
9. Once you confirm, your phone will start updating. It'll take around 5-6 minutes to reach 100%. The update might stay for a bit longer at 75%. Relax and sip your coffee.
10. The phone will be updated and you can restart your phone.
11. The phone will take some time to restart and optimise all your apps after the update.
Your device will also get a bit warmer during the update but it'll get back to normal after update is completed.