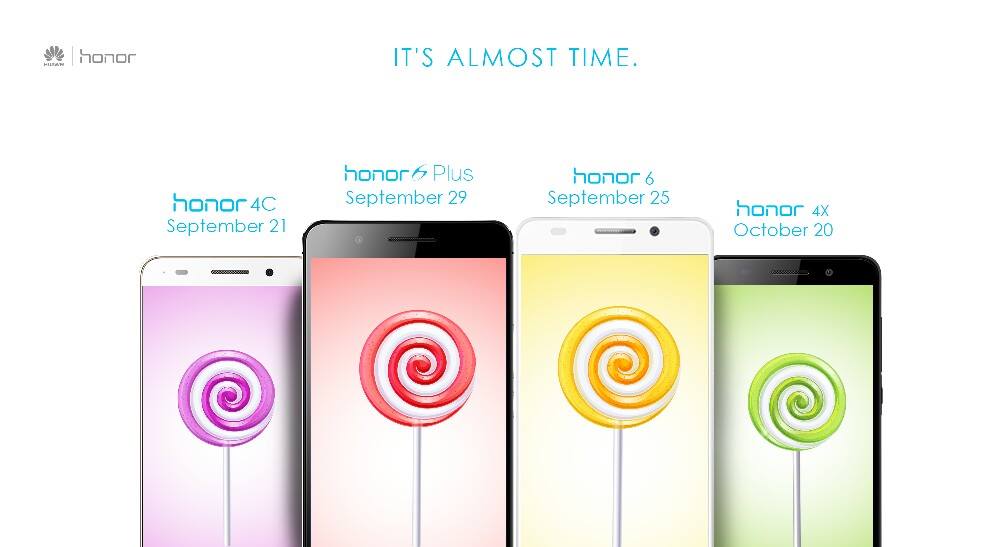 The official Honor India Facebook page has posted a new image with caption –
End the day on a sweet note! The wait for Android L is almost over.
The Lollipop update was made available by Google in November 2014. Huawei users have been kept waiting for the Lollipop update since then. All the above Honor smartphones were launched with KitKat. Some of the devices are under beta testing for Lollipop.
Comments on Honor India post clearly show that Honor users have not been happy with the kind of software support provided by Honor. The users still have to wait for another 1-2 months for a "Stable" Lollipop update depending on their devices.
Huawei is always considered to be slow in updates and it doesn't seem they are doing anything to improve it with their Honor brand. Some of the Honor phones use Kirin Processor developed under HiSilicon brand by Huawei, but there is no Board Support Package or Source code provided by Honor. Due to this fact, developer community is unable to make Custom ROMs for Honor phones and users are forced to wait for updates from Honor.
If you are a Honor smartphone user you may want to sign this petition to request Huawei to release source code for HiSilicon Kirin Processors – Source code for Honor Smartphones
Honor 6 users who want to try Beta Lollipop update can visit Honor 6 Lollipop beta for update instructions.