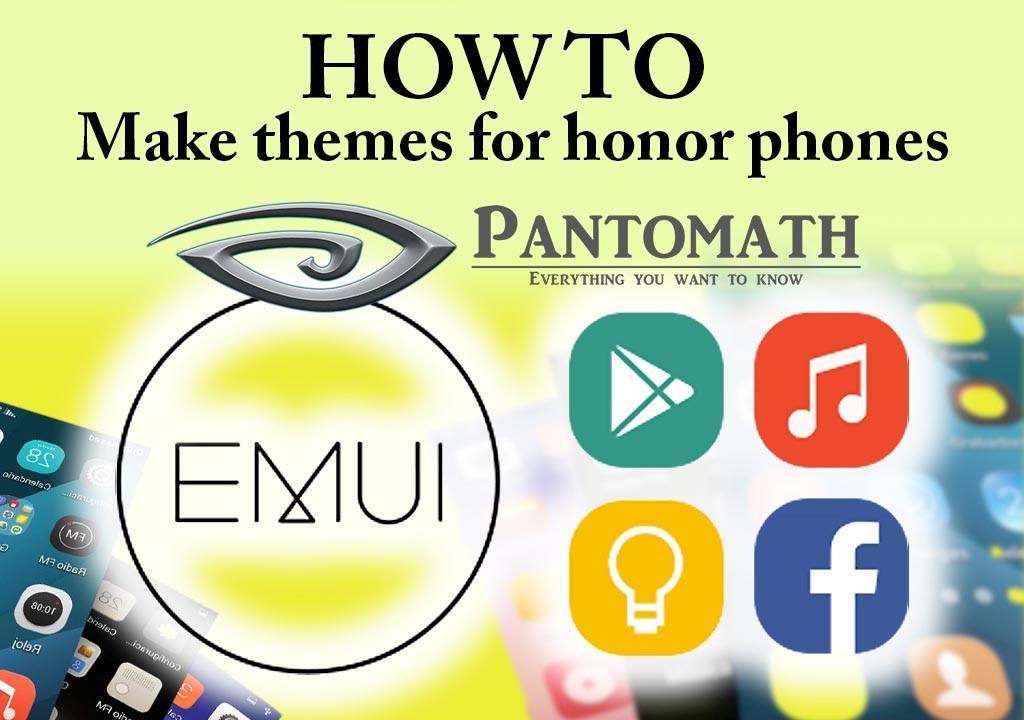 One of the main features of EMUI is the possibility to theme the user interface extensively. This tutorial will explain the basics of making themes for EMUI (3.0 and above).
EMUI themes are distributed in the .hwt format. This format is nothing else than a ZIP file with a different extension. It's best to take a ready-made .hwt theme and unzip it to study the structure.
Follow the below steps to customize your theme;
Unzip the .hwt file. Simply copy the .hwt file in different folder and rename the extension to .zip. Extract the same with default file browser. After extracting you will see the below different files in that theme. (Please see the tutorial video for how to rename and extract the theme)
Now you will see a lot of files without any extension (com.android.contacts etc.). These are also just zip files.
Now if you don't like calling screen of particular theme, you can remove com.android.contacts file from that theme or replaced with another theme. (Please see the tutorial video for replacing the contents of theme)
Like that if you want to change icons, then replace icons file with another theme.
After replacing unwanted things or files you need to select all the contents and compress the theme. (Please see the tutorial video for how to compress).
Your theme is ready, now just rename the extension from .zip to .hwt. Copy this file to theme folder and enjoy your customized theme.
Below are the meanings of files which are available in the theme file.
| | | |
| --- | --- | --- |
| Name | Type | Description |
| com.android.contacts | File | Archive of contacts app theming data |
| com.android.incallui | File | Archive of dialer in call interface data |
| com.android.systemui | File | Archive of theming data for status bar and system popups |
| com.android.settings | File | Archive of settings app theming data |
| com.huawei.android.thememanager | File | Archive of Themes app theming data |
| framework-res | File | Contains xml for colour status bar notification texts and a few status bar icons |
| framework-res-hwext | File | Contains theming data for Huawei themed generic style: checkboxes, buttons, etc. and font colours |
| icons | File | Archive containing icons and icon masks |
| description.xml | File | XML file containing information about the theme as displayed in the Themes app |
| preview | Folder | Contains preview images (as displayed in Themes app) |
| unlock | Folder | Contains lockscreen theme |
| wallpaper | Folder | Contains homescreen and lockscreen wallpapers |
Credits: Ganesh