Mukesh Bansal and Ankit Nagori, who are among the most powerful executives at Flipkart Ltd, have resigned to start their own ventures, leaving co-founder Binny Bansal firmly in control of the country's largest e-commerce company. Mukesh, the head of Flipkart's commerce platform and its fledgling advertising business, will leave by April, while chief business officer Nagori will exit by May.
According to the Economic Times report Mukesh Bansal will stay on in the company till the end of March while Nagori will stay on till three more months.
Earlier in January, Flipkart named named Binny Bansal as the new chief executive officer while Sachin Bansal took on the role of executive chairman. The Bansals are not related.
Mukesh Bansal was supposed to continue in his roles as chairman of Myntra and head of the commerce division. At the time Mukesh Bansal was also given the added responsibility of Flipkart's ads business. Binny Bansal will now oversee the commerce division and the ads business.
In May 2014, Flipkart bought fashion e-tailer Myntra for a reported $330 million. At the time Mukesh Bansal joined Flipkart's board.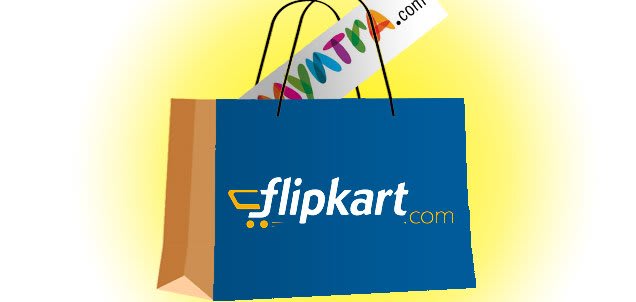 Ankit Nagori, a long-time employee of Flipkart, was named chief business officer in June 2015. In his previous role, Nagori was vice-president of marketplace and reported directly to Mukesh Bansal.
"Mukesh Bansal, Head of Commerce Platform, Flipkart is moving out of his active role to be an advisor to the company. Mukesh has played a huge role in making Myntra the number one fashion destination and helped build a strong platform at Flipkart," a Flipkart spokesperson said in an emailed statement.
Flipkart funding
In September 2015, Flipkart confirmed that it raised $700 million in a fresh round of funding at a valuation of $15.2 billion. Tiger Global and existing investors including Steadview Capital participated in the fundraise. Sachin Bansal's and Binny Bansal's holdings of about 8.5% each in the company are now worth more than $1 billion.
The company had previously raised $700 million in December 2014 from a clutch of investors, and with the number of shareholders exceeding 50.
Mukesh Bansal would continue to advise founders Sachin and Binny Bansal, but would give up his active role in the company.  "Mukesh has played a huge role in making Myntra the number one fashion destination and built a strong platform at Flipkart, including India's strongest leadership team," said the company in a statement.