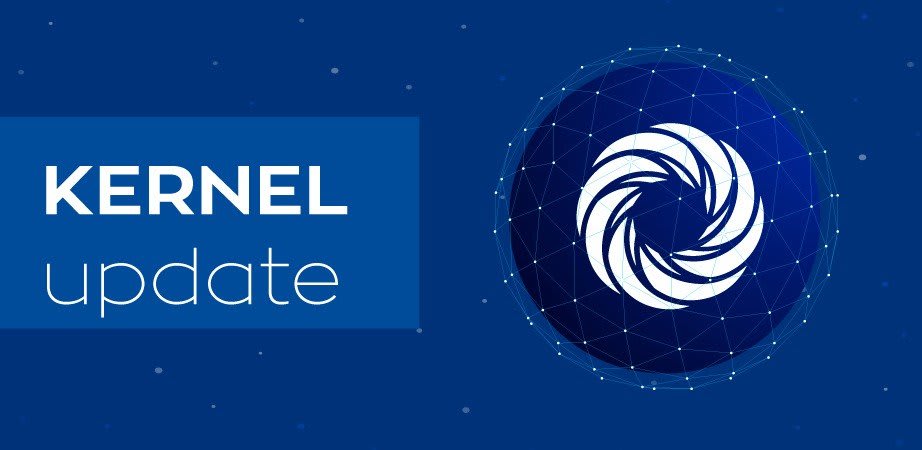 Linux Kernel Version 4.1.1 Released
Linus Torvalds has announced the Linux 4.11 stable kernel release as anticipated.
Linux 4.11.0 remains codenamed the "Fearless Coyote." Linus said of the 4.11 kernel in the release announcement, "So after that extra week with an rc8, things were pretty calm, and I'm much happier releasing a final 4.11 now. We still had various smaller fixes the last week, but nothing that made me go "hmm.."."  Said Linux Torvald
Linux kernel 4.11 has been in development for the past two months, since very early March, when the first Release Candidate arrived for public testing. Eight RCs later, we're now able to download and compile the final release of Linux 4.11 on our favorite GNU/Linux distributions and enjoy its new features. Prominent ones include scalable swapping for SSDs, a brand new perf ftrace tool, support for OPAL drives, support for the SMC-R (Shared Memory Communications-RDMA) protocol, journalling support for MD RAID5, all new statx() system call to replace stat(2), and persistent scrollback buffers for VGA consoles… The Linux 4.11 kernel also introduces initial support for Intel Gemini Lake chips, which is an Atom-based, low-cost computer processor family developed using Intel's 14-nanometer technology, and better power management for AMD Radeon GPUs when the AMDGPU open-source graphics driver is used.
Linux 4.11 File-System Tests: EXT4, F2FS, XFS & Btrfs
With the Linux 4.11 kernel potentially being released as soon as today, here are some fresh benchmarks of Btrfs / EXT4 / F2FS / XFS on a solid-state drive and comparing the performance of 4.11 Git back to Linux 4.9 and 4.10.
For those wondering if the block/file-system changes of Linux 4.11 have any impact on EXT4/F2FS/XFS/Btrfs for common I/O workloads or how these file-systems are comparing on this latest kernel, here are some benchmarks.
Coming in late to the Linux 4.11 kernel are support for a few more Corsair gaming peripherals.
Working their way into Linux 4.11 as HID fixes are support for some more Corsair mice and keyboards. First up the HID Corsair drive now supports the Scimitar Pro RGB gaming mouse. 49 lines of code were needed to fix up this mouse for Linux. The Scimitar Pro RGB gaming mouse retails for around $80 USD making it a high-end gaming product and features a 16000 DPI sensor and 12 mechanical side buttons.
When running some Git statistics on the Linux 4.11 Git code-base as of a few minutes ago:
   57964 text files.
   57447 unique files.                                          
   10997 files ignored.

github.com/AlDanial/cloc v 1.70  T=259.19 s (181.3 files/s, 82359.5 lines/s)
------------------------------------------------------------------------
Language              files          blank        comment           code
------------------------------------------------------------------------
C                     24289        2357845        2146141       11991770
C/C++ Header          18379         450473         777457        2981191
Assembly               1454          49188         114748         249159
JSON                    121              0              0          81164
make                   2295           8511           8042          36025
Perl                     50           5062           3740          26164
Bourne Shell            233           2724           3937          14007
Python                   65           2010           2366          11572
HTML                      3            537              0           4523
yacc                      8            662            356           4393
lex                       8            301            300           1907
C++                       7            287             71           1838
Bourne Again Shell       46            384            315           1699
awk                      12            185            170           1510
Markdown                  1            220              0           1077
TeX                       1            108              3            904
NAnt script               2            156              0            588
Pascal                    3             49              0            231
Objective C++             1             55              0            189
m4                        1             15              1             95
XSLT                      6             13             27             71
CSS                       1             14             23             35
vim script                1              3             12             27
sed                       3              2             30             21
Windows Module Definition 1              0              0              8
------------------------------------------------------------------------
SUM:                  46991        2878804        3057739       15410168
------------------------------------------------------------------------

The Linux kernel continues getting larger and larger.
Linux kernel 4.11 features and changes
Graphics changes
Linux kernel 4.11 release brings more maturity to AMDGPU power management. It's also faster for RADV Vulkan. Intel DRM driver is now capable of handling DisplayPort MST audio. Intel has also enabled frame-buffer compression by default for Skylake and newer hardware. TinyDRM has also been merged.
Initial Gemini Lake support
Linux kernel 4.11 also introduced the initial support for Intel's Gemini Lake chips.
Scalable swapping for solid state drives
For making the swapping of solid state disks easier and more scalable, Linux kernel 4.11 is here with new changes.
Support for SMC-R protocol
Kernel 4.11 brings initial part of the "Shared Memory Communications-RDMA" (SMC-R) protocol implementation. For those who don't know, SMC-R is an IBM invention that lets VMs share memory and fasten the communications.
Intel Turbo Boost Max 3.0 support improved
Thanks to the improvements made in Intel Turbo Boost Max 3.0 support, more number of users can take advantage of this feature on their systems and make better use of the CPU cores.
What personally excites me the most about Linux 4.11 include:
Some AMD/RADV performance improvements, likely due to the TTM memory management improvements made this cycle.

The Realtek ALC1220 is now supported. Normally, audio codecs don't get me excited, but the ALC1220 is used by many AMD Ryzen and Intel Skylake motherboards. Meaning with Linux 4.11 there will now be working audio.

The Intel DRM driver finally enables frame-buffer compression by default for Skylake and newer, which can provide some power-savings.

Better support for Intel Turbo Boost Max 3.0 and should be working on more systems now.

The new statx system call.

Various Raspberry Pi mainline improvements.

Various file-system improvements.
Until then, you can download the Linux kernel 4.11 Release Candidate 5 source tarball right now from kernel.org or via our website and take it for a long night test drive on your hardware. Please try to keep in mind that this is a pre-release version, so make sure you don't install it on production machines,
So, what are the biggest Linux kernel 4.11 features and changes? Let's tell you about them in brief. You can read about these features in detail on Phoronix and Kernel Newbies.