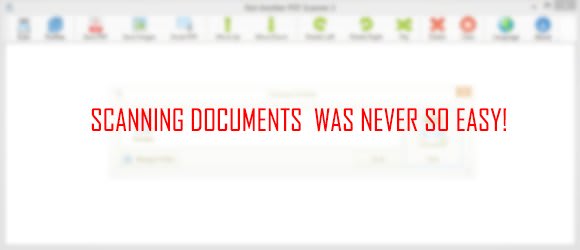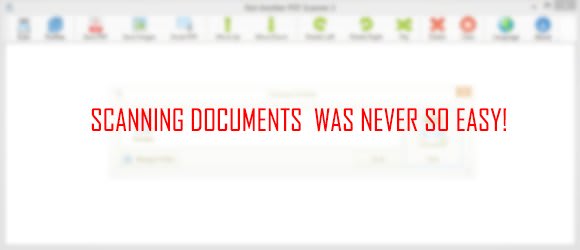 Not Another Pdf Scanner 2 is the best way to scan all types of documents.
Q) Whats special about this?
A) This is a very simple and fast application it has a some cool features that helps us to do things much more faster.
Features:
Scan

documents

using WIA- and TWAIN-compatible scanners
Scan as many pages as you like from glass or ADF, including duplex support
Rotate, flip, remove, and rearrange scanned pages
Save as PDF, TIFF, JPEG, PNG, or other

file

formats

Directly email PDFs
Configure brightness, contrast, resolution, and other scan options
Save your configurations as profiles to be easily reused later
Optional command-line interface (CLI) for automation and scripting

MSI

installer

and application-level configuration available for group policy (GPO) deployment
Portable/standalone archives available
Download here
IMPORTANT : Requires Microsoft .NET Framework AND Installed Scanner Drivers.
HOW TO USE
Step 1) Download and install the software
Step 2) Just click on "Quick scan" for a fast scan
(OR)
Click on "Scan" —–> make profile by clicking on "Manage Profiles". Make profiles as per your requirement.. then scan

————————->   

 —————–>


Step 3) When your are done with the scanning click on "done"
Step 4) Export the scanned file
You can save it as a image file. You can also export multiple files at a time.
(OR)
You can save it as a pdf file

Thumbs Up (Y) If you like this post 🙂