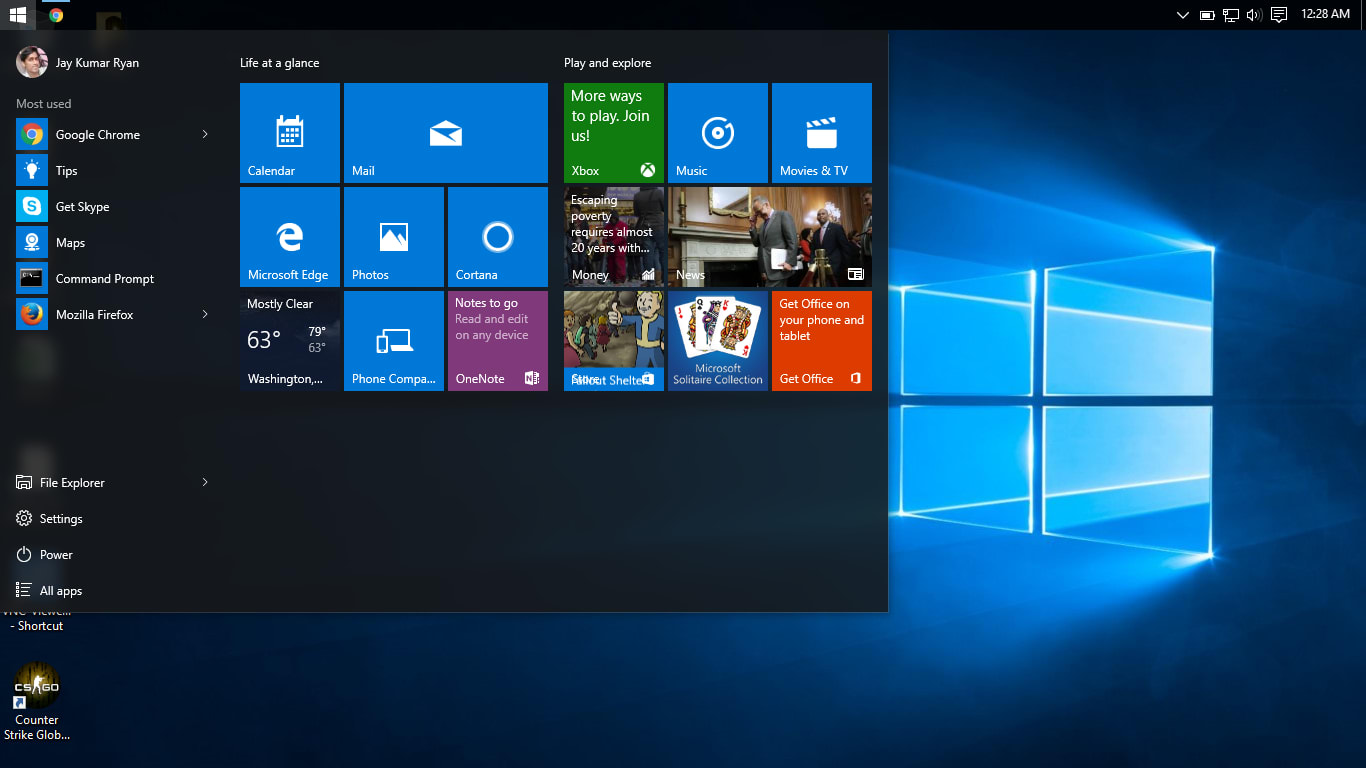 Windows 10 Creators Update might possibly corrupt Existing Operating System
Don't Install windows 10 Creators Updates. Begs Microsoft
The Windows 10 Creators Update was in the public portion of its development from August 2016 to March of this year.
That is about eight months and the Windows team released 28 builds over that time frame to test and implement many new features in this third major update to Windows 10.
As Microsoft continues the steady and cautious rollout of the update to current Windows 10 users some of you might be curious about the update or if you jumped in and upgraded with the Media Creation Tool or Update Assistant you are already exploring the update.
The new patch has been available for two weeks now but Microsoft are wary of those who may not know enough about the update to be able to work through the general issues when installing the code.
This is due to the fact that older machines may not be compatible with the Windows 10 patch, running the risk of creating big issues for those who go ahead and download it.
The tech giant has removed the automatic upgrade option from PCs that they think may struggle, although that hasn't barred access entirely.
The My People experience in Windows 10 isn't fully ready at the moment, but it still includes most of the features Microsoft demoed earlier this year. Right now, you can pin people to your taskbar and be able to interact with them. Once you add someone to the taskbar, you can start a conversation with them via Skype or send them an email using the Outlook Mail app in Windows 10. There's also a button which lets you access all of your contacts/people in Windows 10, making it much easier to start a conversation with someone whenever you need.
The problem is that some systems – particularly older ones – may not be able to handle the Creators Update, Microsoft said. The US giant has been focusing on updating newer kit first, since it feels that hardware is less likely to run into difficulties, and has stopped automatically offering the latest Windows 10 upgrade to computers it suspects will suffer from breakdowns.
For example, the big update has already run into problems with some types of Broadcom Bluetooth LE radios: the code was killing connections with accessories, apparently. So Microsoft stopped pushing automatic downloads to computers carrying that hardware. However, the operating system can still be fetched manually if folks really want it.
In other words, if people fetch and install the software by hand, they will bypass Redmond's blockades, and potentially run aground on their hardware.
As per the data by advertising statistics fim AdDuplex, 10% of Windows 10 machines globally are now running the Creators Update. Data suggests Microsoft's own hardware is getting it first—about 30% of Surface Books have been updated to the latest Windows Creators Update and about 25% of Surface Pro 4 devices are also running the latest software.
The Windows 10 Creators Update brings in enhancements and new features for the Edge web browser, new Parental Controls, a redesigned Settings app, a new Gaming section with Game Bar, Game DVR as well as the Game Mode, enhanced security and a greater push for 3D content, among other updates.